Less obvious uses of Eyeglasses your optician didn't tell you about
Most historians believe that eyeglasses were first developed in Italy, 700 years ago. Similarly sunglasses, in their rudimentary form can be traced back to the 14th century.
However, nowadays, these accessories are ubiquitous in our lives – spectacles to improve our vision, and sunglasses to protect us from the glare of the sun. But these are not the only functions they perform. For example, centuries ago, Chinese judges routinely wore smoke-colored quartz lenses to conceal their expressions during the proceedings of the court.
Similarly, there are other less common uses of these lifesavers that you need to be made aware of:
ALTER EGO – Your most essential gear for leading a life as Clark Kent by the day and Superman by night!
PENNY FOR YOUR THOUGHT – From Steve Jobs to Bill Gates, and Mark Zuckerburg to Sheldon Cooper, geeks are the new heroes. Stop aspiring for a Greek-God body and get yourself Geek-Nerd eyeglasses that'll help you woo your ladylove. Also, brush up on your science!
DEFENCE AGAINST THE NEURALYZER – If you're also a firm believer of the existence of 'Men in Black', just like me, a pair of good old black sunglasses can come in handy – unless you want to delete that memory of you tripping in front of your crush, that is.
GET OVER STAGE FRIGHT – Are you an accomplished, bespectacled singer, albeit only in the bathroom? We have the perfect remedy for your stage fear. Just remove your specs the next time you perform before an audience, and make a 'spectacle' of yourself.
QUICK MAKEOVER – Instead of trimming your hair or getting a new pair of clothes, you can simply opt for new eyewear to sport a different look, and get your groove back.
POKER FACE – Someone very rightly said: "Eyes are the windows to your soul."
Not exactly the feature to have while playing a game of cards. Cover up your eyes, and your losses with black, bold sunglasses the next time you play a round of poker.
TECHNOLOGICALLY ADVANCED – With the advent of Google Glass and such, getting used to a pair of eyewear is necessary. Plus the days of X-ray glasses are also not far, which can be used for a variety of purposes. Ahem.
LOOK SPECSY – Flaunt your specs appeal with a supremely intellectual look, which will make heads turn around in inspiration!
EYE SPY – You can look your 007 best by teaming a pair of jet black sunglasses with a tailored suit.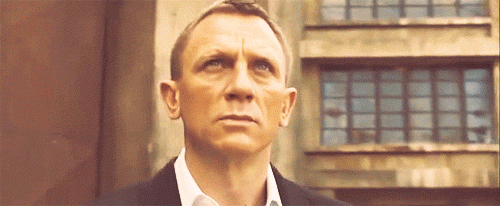 Plus you can look at anyone without them noticing. It's like facebook in real life.
SPUNKY – Tired of being called a dull and drab librarian? Add spunk to your profession with the right frames!
A pair of Cat-Eyed frames can go a long way in raising your oomph factor.
Paying attention to the world, word by word.